[Official] Environment discussion
For the prototype I currently use some assets from the tropical island demo provided with the Unity game engine. My plan for the environment of the islands is something similar to what you can see below, but with colders colors (screenshot from Old Ascallon, Guildwars).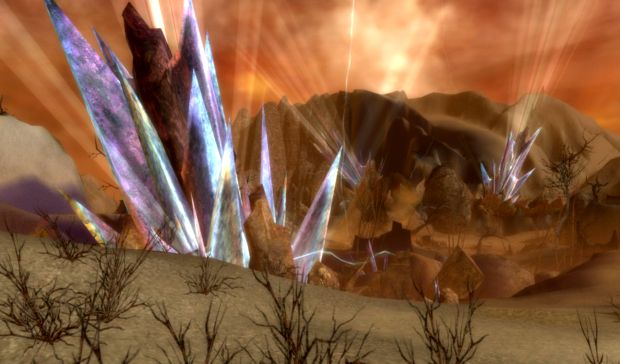 I would like something very "crystalline".